3.31.2017
The Facts Features New Brighter Bites Program in Freeport.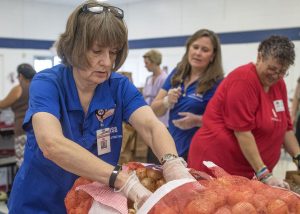 On Thursday March 30th,  The Facts reporter Erinn Callahan visited O.A. Fleming Elementary School in Freeport to report on the newest Texas chapter of the Brighter Bites program. She experienced first hand the thrill of a produce bagging as volunteers from the school community worked quickly to transform the cafeteria into a well oiled produce-packing assembly line.
Read the full story Here.